How To Start A Podcast With Libsyn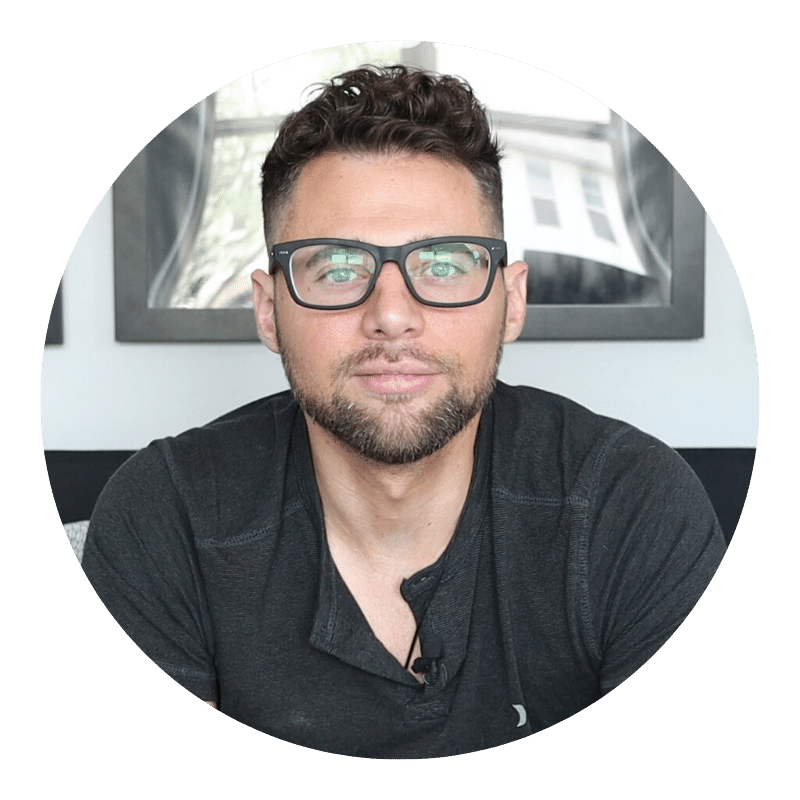 Chris Michael Harris, Entrepreneur
Do you have a podcast? Host it on Libsyn and let the tool automatically push to hundreds of podcast players.
Today, I'm going to talk to you about Libsyn – why all the major podcasters use it, and how you can sign up on it in under five minutes.
The biggest thing that you're going to note is the storage. You'll get 50MB for a $5 Classic plan.
So this would mean you would have enough storage space to do a 50-minute podcast episode for a $5 Classic Plan. 
After choosing your plan, you could add a promo code if you had one. And then just put in some basic information. 
Something new that Libsyn has added is a step-by-step guide on how to start a podcast, and migrating a show to Libsyn. If you're brand new to podcasting, you take advantage of those resources because that would be extremely helpful.
So the first thing you want to do is to go to Settings. Here is the required information.
Add a brief description, your slug, add your website address to your actual website address.
Then let's go to the Recommended Information section. For Show Type, you'll pick between Episodic (if listening in order isn't all that important), or Serial (if you're going to have a show where they need to listen to the episodes in a particular order). 
If you want to put in a sub title, you can. 
Actual categories are essential. Make sure your categories are related to what your show is about. If you use multiple categories, make sure you do it in the order of importance according to what your podcast is about.
The public contact email is optional. Add the owner's name, email, and author. For content rating, if your show will have a lot of bad words, add Explicit or Clean. For language, you can change from English or to a different language if you want.
Keywords will help people find your podcast especially if they are searching for particular topics. 
The Default Show Feed is new. You have to choose between Libsyn Classic Feed or the Custom Third Party Feed. Then you can have the Copyright notice if you like. 
The Thumbnail is going to be a crucial aspect here. Use the parameters that they suggest. But you also have to make sure that when you create your thumbnail, it looks good when it's small because that's how people will see it when they scroll to your shelf. 
A few more final settings are to choose your primary theme color and add all of your social media handles. Make sure you hit save.
So Libsyn automatically publishes to the majority of podcast players like Stitcher, Pandora, Spotify. You can also go to Add New Destination, and Libsyn gives you a lot of other options.
To add a new episode, click Add Media File and select the source of your podcast episode. 
Once it's uploaded, you'll go to Details. This is where you will add the name of your episode and add a sub title if you like. 
In the Description, I recommend having a default template. You have to make sure that you have a consistent call-to-action. You can insert links that are contingent upon that episode. Then if you want to add keywords and tags to that specific episode, you can.
For the Artwork, if you want to change it for that particular episode, you can. If you're going to keep it consistent and just use your show's basic thumbnail, you can do that as well. 
You have the option to schedule the publishing too. If you're editing it on Tuesday and you want to release it on Thursday, then you can schedule it. Libsyn will publish when you want them to, which is suitable for your audience because they will know when to expect your content.
If there's anything else you want to add, you can do that in the Advance column. Or you can just hit Publish at the bottom, and it'll be good to go. 
Once you hit publish (or hit schedule), you will be given an embed code. If you want to take that embed player, there are options you can choose from. You can add it to your website or blog, which I highly recommend. Having an accompanying blog post for your podcast episode will help you have searchable content.
In your dashboard, you'll have a quick view of your podcast statistics. The numbers are necessary. You want to know where your downloads are coming from, what age group, and what episodes are being downloaded versus just the overall episode. You will also want to know which podcast players are getting the most downloads.
As you publish, make sure you see the unique download statistics for date ranges for episodes and destinations. Below the graph, what you'll see is Storage Usage. You will see how much you've used. The good thing is your storage will archive every single month. Your 50 megabytes is going to go over 50 megabytes again in the next month.
Libsyn also has Monetization options where you can apply for certain things and sell subscriptions, which is good for securing advertising. 
So that is how you get your show up and running, plus understanding the basics of Libsyn. If you're interested in podcasting, subscribe to my Youtube channel and hit the bell for notifications.
I can talk about the rest of launching your podcast, about editing, equipment runs, and microphones. We're going to cover all those basics.
If you want me to do more of these tutorials, let me know in the comments section below!
GET UPDATES ON OUR PODCAST EPISODES