When Should I Make My First Hire?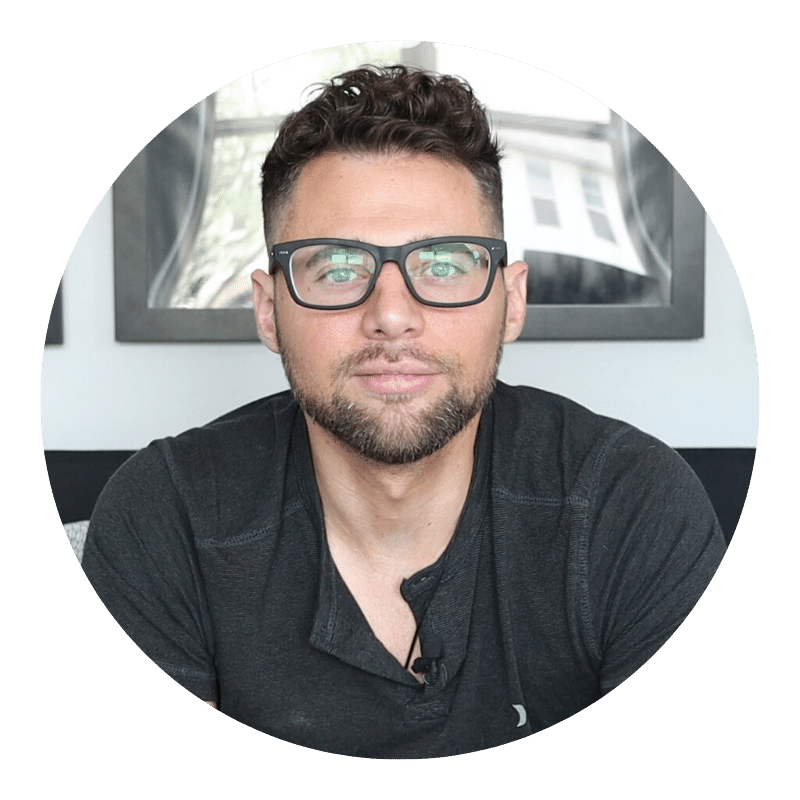 Chris Michael Harris, Entrepreneur
All right, so today's question comes from Sterling, from Orlando, Florida.
Sterling says:
I just started running a Turo Management Business. And I have a fleet of about ten cars. I found someone that will manage the cars for me. But should I wait until I'm making more money to do this?
Great question, Sterling. I've got several pieces of advice for you.
There's ample opportunity for you right now due to supply issues with rental car companies because of COVID. There's a unique opportunity when there's a massive change in people's lives.
It's very timely for you to introduce Turo to those that have never even thought of Turo or maybe don't even know what it is. They're going to learn about Turo for the first time, or they're going to start using it from you. So massive opportunity for you here. That's big. There's no guarantee that remains to be the case, but you have a chance to get people adopting new purchasing habits.
I will say I like your location. Being in a tourist destination provides many enormous opportunities for you to run this type of business.
But also keep in mind with Orlando specifically, I would imagine it's very seasonal.
So you have two factors:
First is the situational aspect. When things go back to normal, and people start renting from their typical Hertz and Enterprise again, you may see around 10%-15% reduction in what you were doing, just due to what's happening in the world right now.
Second, you've got seasonal nature. And my concern is that you bring somebody on in the peak season, basing it on those peak season numbers and basing it on this unique circumstance. When things start to get back to normal on all fronts, you might not afford this person anymore.
You're new to running this business, and I usually don't approve of seeing people already sourcing things out that early in the game.
Given the nature of what this person is going to be doing for you, this person will be the face of the company. So it would make more sense for you to go through at least a little bit of time to understand the ups and downs, the ins and outs, and uncertainties that will happen in any business, not just this specific business.
Now, as it relates to this specific business, I think there will be a lot of unknowns. You're not operating out of a central hub. You're not in a controlled environment, meaning you have people of all walks of life who speak all different types of languages driving in new places every day that no car of yours has ever been down. That's the reality of it. So there's a lot of uncertainty and variables that can come up.
And the nature is that the person you bring on as a manager will be experiencing those things, not you. And there may be a situation in which the manager will think that he knows more about the business than you do. And it might cause some internal strife and internal conflict because you're not going to be the one to have answers for all those things.
So it would be best if you at least have a protocol yourself so that you have the ability to make quality decisions.
The last part I'll tell you is the actual platform.
Businesses like yours run primarily on one thing, that's the platform you're on – Turo.
So here's the deal.
Let's say the person you hired to manage your business doesn't do the fantastic job that you're doing right now. They're not getting good reviews, not going above and beyond and delivering to the level that you provide, because it's not their business. It's your business, so no one's going to care about it more than you.
So you're going to either A. have a problem maintaining your status on your platform, Or B. you're going to have to get so many more reviews to overcome and get out from negative reputation areas that could be seriously detrimental to the growth of your business.
So you're risking a lot.
I get that you're in no man's land because you've got this vast fleet, you're just starting, and it may be financially making more sense personally to stay in your job and source this out.
But I think what's in your best interest right now is for you to roll up your sleeves, do what you need to do, even if you have to make some personal sacrifices to make that work.
I'm not opposed to you bringing in help. What I'm against is getting somebody to an equal level playing field as what you're at, very early in the game, and potentially committing a salary or a percentage of what you're making overall to this specific person.
But again, look for solutions. Hire college students or people looking for part-time work to help with some of the mundane tasks. I would also find services online to help with things like updating the website, creating social media graphics, etc.
I wish you the best, and I hope it works out.
Alright!
So this is what we do on StartupU TV. We help people leave jobs and start and run successful businesses.
So if you have business questions or want to present something you want me to answer personally on this show, you can drop your comments below, on my YouTube videos, or on my social media, which are the easiest way.
So I'll see you guys in the next one.
GET UPDATES ON OUR PODCAST EPISODES