5 Steps to a GREAT Annual Plan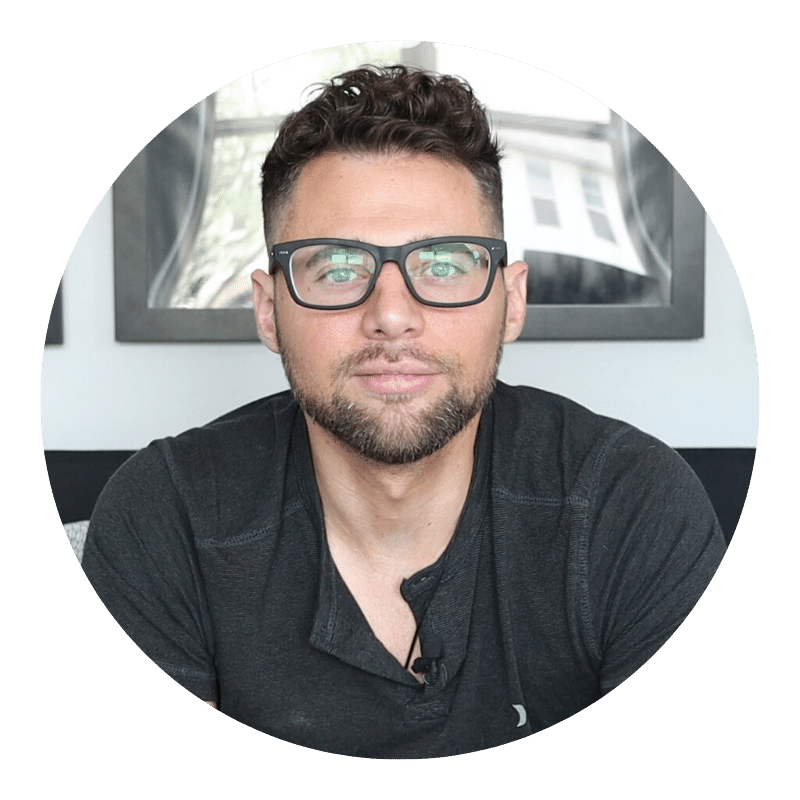 Chris Michael Harris, Entrepreneur
Did you know that by writing down your goals, tasks, or todo list, 43% more likely the chance to get it done and if I'm given 43% headstart in doing something, I absolutely gonna do whatever that thing is. I'd like to introduce to you The Full Focus Planner by Michael Hyatt. I've been using this for a very long time and you're lucky because I'm going to review it today.
The Aesthetic
Just got this new Full Focus Planner. And actually, I was able to get I'm a little bit picky. I'm a little particular when it comes to things that I like in aesthetic things, probably more so than most men. But anyway, the guy just got this is brand new, and usually it was black. And now they've got this amazing shade of like a navy blue, which I really really like a lot. You can also check Full Focus Planner, they'll walk you through how to use this thing.
The Price
 I will go in and tell you this, this planner is more expensive than some of the planners that are out there, you can find a planner, that's probably a fraction of the price. However, this thing from what I've gathered, and from my own experience, anecdotally, is worth every single penny, you're not paying for the planner, you're paying for the results.
List down your annual
You can write down specific goals – where your motivation for that goal, goal summary, what type of goal is it, what's the next logical step forward, what's your reward to yourself. You can also find habit tracker in this section
Monthly Calendar
 I'll be totally candid, I don't use this, Now, my wife and business partner, she uses the monthly calendar part of it a lot, she actually will write things in here, maybe you want to use in that capacity. Personally, I use my phone for this, because it can send me notifications and reminders.
Rolling Quarters
I don't use this feature either. You can check Full Focus Planner instruction, if you want to know how they use that this is not a feature I've used, nor have I really understood exactly how to use that.
Daily Rituals
So one of the things that's really interesting is they allow you to build in what your daily rituals are going to be. What are you going to what new habits you're going to build.
So there's a morning ritual, a workday ritual, a workday shutdown ritual, and an evening ritual.
Ideal week
I do use this feature, so you're going to write down your hour by hour, what you're going to do for each week, this is going to give you the opportunity to really feel out your week, I will say this is more of a theoretical the practicality on a day by day basis is really what you're going to take advantage of most.
Key Project
So you're gonna write down key projects you have throughout the year, maybe write down those in alignment with your goals, or the steps that are required to reach your goals, as well as due dates that probably align with your quarterly goals as well. 
Weekly Big Three
And this is the part that I think is just tremendous as far as this planner is concerned. The reason being is that it's gonna help you focus on your big three, I call them MIT's effectively the same thing. MIT stands for most important things.
Daily Task
This is the part that has been the biggest thing that's helped me with this planner is next to that, what you're going to see is, you're going to see a breakdown of hour by hour, much similar to the one we just saw that was theoretical, this is going to be the practical one. So we're going to do is you're going to write down and plan your day. And I recommend doing this the night before or the morning of whichever you prefer.
Notes
Okay, so what I do here is I write my intention. So I write it down every day, I think it's very important to do that. The other thing that I do in the notes section is actually write down three to five things that I'm grateful for.
Weekly preview
So what you're gonna do is you're gonna set your biggest wins three to five from the previous week, I fill out all five every single week, there's at least five wins to celebrate after-action review. Write those things down. And then what will you keep improve, start or stop doing and it's basically contingent upon what you wrote down prior to.
Self Care Planner This is actually a new feature with this brand new planner that I got, which is sleep, eat, move, connect and relax. 
Wrap Up
There's probably a million other functions and features of this planner. But again, I highly recommend it's worth every single penny of it. I take it everywhere with me and I think you're going to be more than happy with it. We are starting another series all about productivity, so watch out for that. I hope you like this episode and see you on the next one.
-CMH
GET UPDATES ON OUR PODCAST EPISODES