Binaural Beats Explained
[Productivity Series]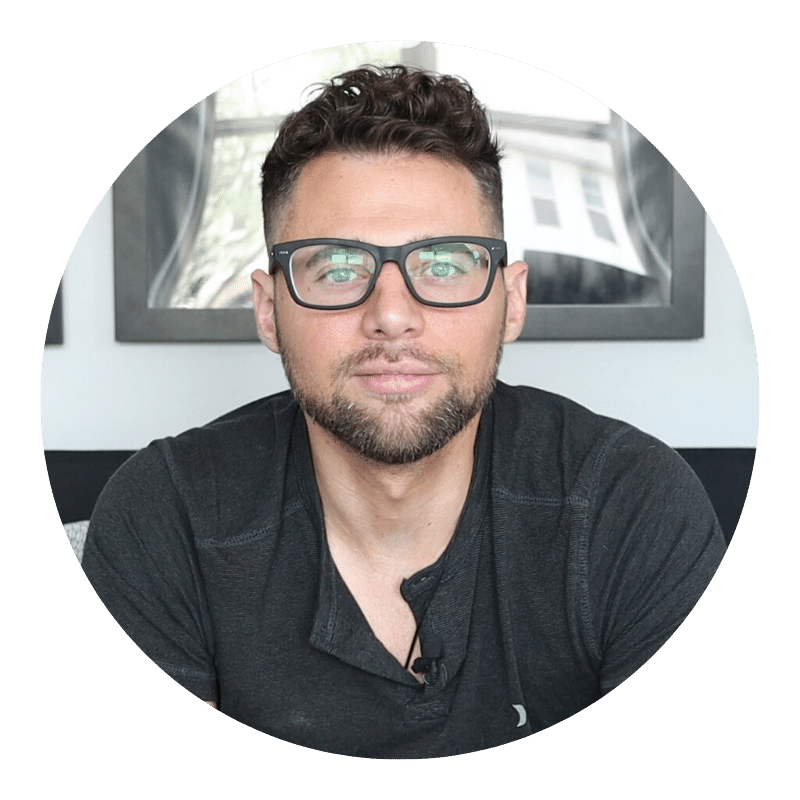 Chris Michael Harris, Entrepreneur
Here's a fact about me: I'm extremely ADD and Binaural Audio has been one of the most effective tools in my toolkit. It helps me alleviate some of my concerns and tap into a level of productivity and flow state that I wouldn't otherwise accomplish.
So if you want to learn more about what Binaural is and its power, stick around. Let's start.
Binaural Audio is an audio illusion effect. It is comprised of conflicting frequencies.
You have one frequency at a certain hertz and another out of different hertz. The difference between those two creates an auditory illusion; that illusion is what you hear.
And so what that does is you can have various frequencies that are effectively meant to create a brainwave state.
Gamma is essential for problem-solving, learning, or simply being at a heightened state.
Beta is more of an active brainwave state. It's when you're working, reading, speaking, or thinking. It's whenever you're focused on what you're currently doing.
Alpha is when you're transitioning from a neutral state to a meditative state. They help calm you down and promote feelings of deeper relaxation and content. 
Theta is when you're in a flow state or a very creative or meditative state.
Delta comprises your deep levels of relaxation and deep sleep zone effectively.
So here's the deal. We enter into the states usually and naturally on our own. Your environment will dictate how easy it is for you to tap into those various spaces. Binaural helps you tap into it more seamlessly.
My Experience Using Binaural
If you Google Binaural beats, you're going to find a ton of controversy. You're going to see some studies that showed how it had helped lower anxiety, depression and how it has increased focus. In some cases, this is true.
I want to get into some of the benefits of what it claims to help you accomplish a health standpoint. Let me share my experience.
Binaural has helped in reducing my anxiety and stress. It has increased focus and relaxation. It has helped foster positive moods, promote creativity, and manage pain. I don't think this is a placebo effect because I didn't know them before using Binaural.
So I'm going to show you Binaural, it's an app that I use. I think it will help you, and I want you to try it out for yourself.
Binaural is fantastic for helping you to enter into deeper states of sleep. But, you have to be realistic and put yourself in the best-case scenario. You can't drink a cup of coffee at eight o'clock at night and then say, "Binaural doesn't work, Bro."
It is not a miracle worker.
If you don't watch TV, you wear blue light blocking glasses before you go to bed at least two hours before going to bed, and you listen to Binaural audio, you won't have an issue getting a night of deep sleep.
If you listen to classical music, instrumental, or more relaxing meditative music, it cannot create that same effect with Binaural.
So here's how it works.
I recommend getting any pair of noise-canceling headphones and then pop them on your ears.
Then turn on your audio file.
And then what you can do is slide your scale in Binaural, all the way up to Gamma, you can drop into Beta, Alpha, Theta, and Delta. So that's amazing because you can dictate where you want it to be on your own.
What you'll find as you listen is you're going to feel like your heart has shifted to your head.
That sounds so ridiculous. I know. But, one of the things that you'll notice is you'll start feeling like there's pulsate in your brain.
Binaural won't work the way it's supposed to unless you can have those two different frequencies in each ear. And if your headset is not noise-canceling, you're going to be picking up other sounds and can't get fully into it.
If you only hear those frequencies, it's not the full effect.
What's remarkable is, you can layer Binaural on top of your downloaded music that you want to listen to.
So you'll just be going to hit PLAY.
And you'll also be able to go to your settings widget and then go to the actual Settings. And then, mixed with other apps, turn that ON.
Using other apps is powerful because, once you turn that on, you can then go to Spotify or YouTube and turn on some channel that you find that you like, and you're going to get the benefit of Binaural with music that you want to listen to.
So something I highly recommend, definitely check out the Binaural app.
One of the things that I experienced is that when I come up in my office, even if I have music on in my room. I pop my noise cancellation headphones, turn on the Binaural app. I can tell there is a discernible difference. 
I don't have the proof. I don't measure my brain waves in my room to tell you if it's happening. But I know it's different. Those are some of the most productive days that I have, or I feel like I'm really in a flow state.
Look, if it only made a 1% increase, it's worth it. If it's only making moving the needle just a tad, it's worth trying it out.
So here's what I would recommend you do. Try it out, download the app, go to YouTube, get a pair of 20 $30 noise-canceling headphones, pop them on, and see if it helps you.
GET UPDATES ON OUR PODCAST EPISODES