How to Generate More Web Traffic?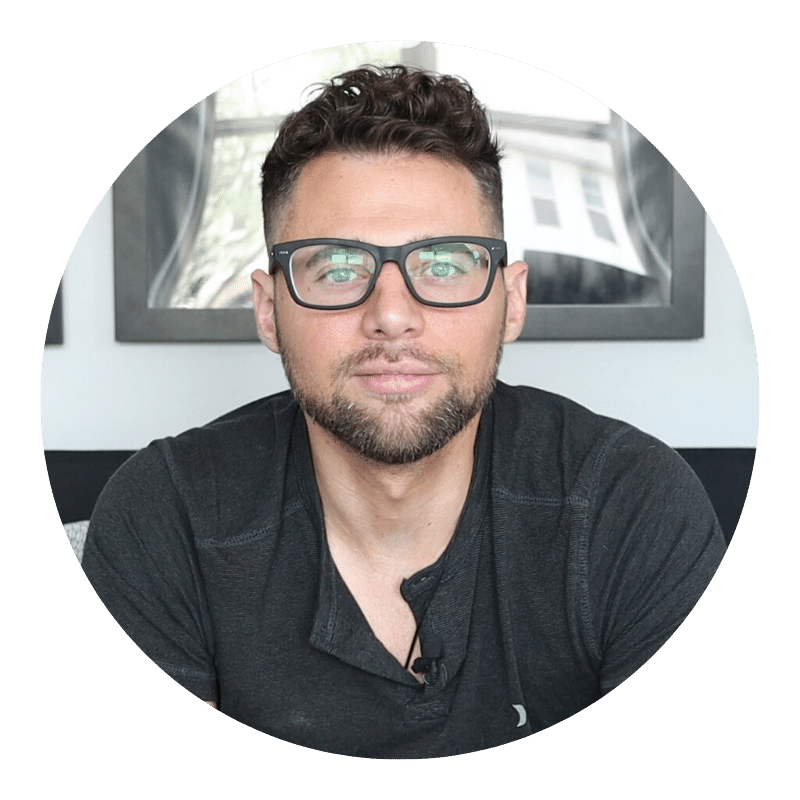 Chris Michael Harris, Entrepreneur
Okay, so today's question comes from Daniel Flowers
Daniel asked,
I would love to hear what your favorite methods of traffic are? Also, what are your thoughts on strategic alliances?
Great question, Daniel. And what I'm about to tell you is an absolute game-changer for me because when I got into the online space, the first thing I did was get into Gary Vee syndrome. I love Gary Vee. I think he is such a critical voice—however, some of his orthodoxies and mantras are about just creating content.
The game becomes about likes, engagement, and comments, not about driving conversions. 
So many people are infatuated with Instagram, and it is a powerful platform when used appropriately, but when I started my YouTube channel, I only had 100 subscribers, and I was already driving more traffic from those videos to my site than with 7000+ followers on Instagram. 
So I'm going to talk about the best traffic sources but also how each one of these platforms should tie into your holistic marketing strategy.
So have an offer, an ideal client avatar profile, and craft what a value ladder needs to look like.
So let me talk to you about what that would look like for me. And I'm going to give you one that I think could work well for you.
I run a quiz as an ad, it is a lead conversion campaign on Facebook, and it takes you through a series of eight to ten questions. And at the end of that diagnosis, you get the type of business you should start-report, sent via email. I then provide an offer to an invitation to a class they can attend. So that is the natural progression of that.
Suppose you have an offer, a sales mechanism, and an engagement sequence that takes them through that process, as well as an email follow-up sequence. The sales machine, like Facebook ads, is going to sell that regardless of what you do. It's going to sell your offer regardless of what you're doing.
But understand this, don't just run ads for the sake of running ads.
You will just be putting your money in the abyss of nothingness and getting anything in return.
So my advice for you is to amplify that process and touch different audiences. Have splinter campaigns, have other mechanisms that you can run. You can also run an epic blog post, run a basic lead magnet PDF download, run a quiz, go straight to a webinar, and retarget to that webinar those people who didn't go to the webinar.
Search Platforms will take a longer time. It's going to feel painful, but it's going to live forever.
Have videos that will perform better over time. Have blogs that will do better over time.
See that in three years down the road, you're still driving traffic to a blog you wrote because it was relevant to your audience, and have an opt-in on that page, and you'll keep getting emails in your email list, and you don't have to stay on the hamster wheel.
And keep in mind that optimizing your site will help deliver better information to search platforms so that your content can be appropriately indexed and displayed within search results.
I consider the nurture bucket anything that's not searched. So Instagram, Tiktok, Facebook, LinkedIn, Twitter.
Use social media to nurture, build an audience, and keep your finger on the pulse of what's going on and know what people want. Because otherwise, you're just guessing, and you're no better off than you were before.
That's what my recommendation is. Pay for Traffic, Search Platform, and Nurture Bucket. Make sure you prioritize them in that order.
So find a way to have those all seamlessly working together.
For your next question:
What are your thoughts on strategic alliances?
I call it collaboration; it's the same thing. I love collaboration. When your people say growth hacks, that is the only actual growth hack. It is the only true growth hack that is proven across every single business.
And collaboration is a phenomenal way for you to build your email list to 5000 people out of the gates or increase it by that size pretty quickly. It is a way to tap into what somebody else is doing and share customers, and collaboration is a way for you to get eyeballs on what you do to other people.
If you can collaborate with people that have a bigger audience than you, specifically, their email is more extensive than what you have, and that is the best way to go about doing it.
But, it's essential when you approach these strategic alliances, make sure they make sense for them. You have to lead with value, make it a no-brainer for them. It should be an obvious Yes, or else it is going to be a No.
And make sure that whatever you're packaging up, it needs to be a slam dunk for them. And if it's not, it may mean you haven't done enough work yet to get to that point, or you need to start a little bit lower.
So that would be my advice. 100% yes to strategic alliances or collaboration. And it's something most people can take advantage of.
So, I hope that helps. Great question, Daniel.
If you have questions about your business you want me to address like I just did, drop those in the comments below.
You can also reach out on my Youtube videos or my social media @heycmh.
I would love to hear your questions.
I'll see you at the next one.
GET UPDATES ON OUR PODCAST EPISODES